Quality Wrapping
Improve the packaging quality of your meat trays with the 865's fully automatic wrapping capabilities. A single heat bar ensures the film is firmly sealed with no loose ends. Clear arrows on the machine assist operators in centering the package. The 865 is programmable to the "package level" for optimal film usage and label design.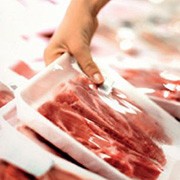 Flexibility
Right side, left side, top, bottom or underneath–operators have total flexibility with manual label placement. The 865's high-definition printer offers compliant labels with high-quality text and logos. Additionally, the 865's out-feed table can fold up for more space to weigh and print labels for items that are too large to automatically wrap.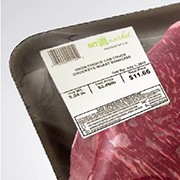 Speed
With automatic wrapping speeds of up to 25 packages per minute, the 865 Semi-Automatic Wrapper is the fastest semiautomatic wrapping machine in its class. Less time spent wrapping meat packages allows for more time spent fulfilling other store duties.
Space Saving Design
With a footprint of only 19 ft2, the 865 Semi-Automatic Wrapper saves space in the backroom. Operators can load and empty trays, change label rolls and change the film all from the front of the machine. Users can perform the wrapping process from start to finish ergonomically in a limited space.