A Smart Equipment Investment Now Can Drive Profits Later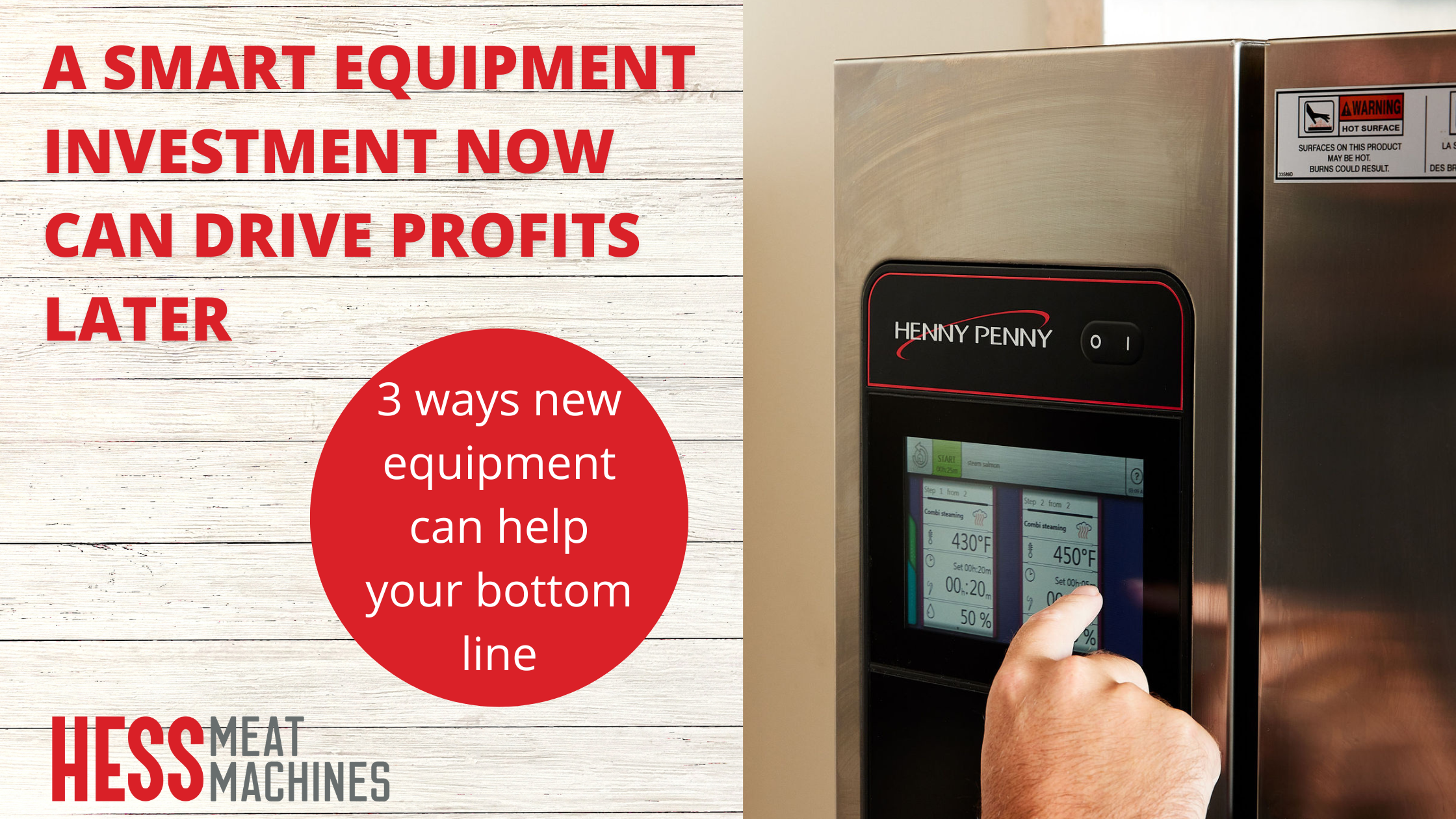 Succeeding in the food service industry requires commitment, agility, and specialized equipment. Whether you're just getting started or you're looking to expand, your success relies on having access to commercial-grade equipment that can be relied on to meet your customers' needs. 
With costs going up and supply chain uncertainty still in the air, it can make good business sense to make strategic capital investments now – when prices are as low as they're going to be. Increasing your capital investments in the short-term can lead to increased profit margins in the long-term. You'll not only increase your capacity to serve your customers, but you'll be hedging against potential price increases in future. 
Here's why up-front equipment investment can be good for your bottom line:
Spend your future dollars on service, not new equipment.

 

If sticker shock is causing you to delay purchasing new equipment, you run the risk that your older equipment may fail. Re-purchasing new versions of that equipment in a few years' time is going to be more expensive than buying it now. On the other hand, if you upgrade those key pieces now, you'll be paying 2022 dollars for your purchase – and only worrying about minor service and maintenance fees. For the first 3-5 years, you can expect no additional expenses for that equipment beyond the initial outlay.

 

Strategic purchases can help set you apart.

 

A complete equipment overhaul might not be the right move for your business right now, but cherry-picking items to deliver maximum ROI – and business differentiation – can be a smart move. For example, a new fryer with a built-in filter system designed to lower the cost of high-volume frying can deliver improvements to your bottom line, and a marketing opportunity. There are numerous brands coming out with exciting innovations that can set you apart from your competitors. Talk to the team at Hess to ensure that your equipment investments are

strategic move

for your business.

 

No one knows what the market holds.

 

We don't know how long inflationary activity will continue, or what kinds of supply chain issues the industry will face. What we do know is where things are now. Making your equipment investments now based on current pricing and availability takes the uncertainty out of your capital expenditure. Prices may rise, lines may be discontinued, or parts shortages may occur – or may not! But by planning ahead, you won't need to worry what the future holds.

 

If you're looking to make your dollars work for you by way of strategic capital investments,

talk to the team at Hess

. We'll analyze your business needs and help you create an equipment profile and plan to get more for your money over the mid- to long-term.