FOOD Processing EQUIPMENT SERVICE & SUPPORT
High quality service and support for all of your food processing needs.
GET PEAK PERFORMANCE WITH OUR SERVICE TEAM
In the demanding world of food processing, downtime can be a critical setback — and that's where Hess's support and partnership come into play. With technicians available around the clock, support is always just a call away. Whether it's routine maintenance or an unexpected emergency, our team will ensure your operation never misses a beat.
Choosing Hess means more than hiring a service provider: it means forging a partnership with a team that shares your vision of success. We have worked with clients in the food processing industry in Missouri and Illinois for more than 75 years. Our clients range from farmers to small and medium processors, including Fit-Flavors and Behrmans Meats. We're proud to provide our clients with the high-quality equipment and exceptional service and support they need to succeed. 
Hess is YOUR ally in the fast-paced food processing industry. Experience the Hess difference, and let us be there for you when you need us most.
CALL HESS TO GET THE JOB DONE RIGHT THE FIRST TIME
Hess keeps your food processing equipment running smoothly.
Our 24/7 service availability exemplifies Hess's commitment to customer support. We know your business doesn't operate on a 9-to-5 schedule, and neither do we. Our technicians are on call around the clock, ready to respond to your needs at any hour. Whether it's an emergency or a weekend crisis, Hess is just a phone call away. 
REPLACEMENT PARTS
Navigating the intricacies of food processing equipment can be daunting, especially when facing downtime. And it's not just about having the parts — it's about having the right parts. We've got you covered, from blades for your grinders and belts for your mixers, to motors for your weighing systems and seals for your packaging machines. 
EQUIPMENT SOLUTIONS
The right equipment is pivotal for product quality and operational efficiency. Elevate your food processing operations with Hess's specialized equipment solutions. We offer a selection of machinery from the industry's most trusted brands: with versatile rotisseries, precision cutting systems, and so much more.

PERSONALIZED APPROACH
At Hess, we believe in building relationships rooted in understanding and trust. Our technicians take the time to get to know your business, equipment, and unique challenges. This personalized approach ensures we provide support tailored to your needs while maximizing efficiency and minimizing downtime.
Building a partnership with Hess
When your food processor breaks down, you need fast and reliable help. Hess has what you need to get up and running again, with a vast catalog of high-quality replacement parts and the expertise to identify the components needed for your machinery. 
You can expect the following when you partner with Hess:
Experience the Hess difference, and find out what makes us the ideal partner for your business.
Testimonials
"Our company needed parts for a Butcher Boy meat processor machine. I called your company after locating Hess on the computer. Your parts department manager, Mickey, was extremely helpful and had my fax sent ASAP. Thank you for your prompt and courteous response." — Jeanne Hilko, Hydro-Dyne Electric 
"Working with Hess was a pleasure. We knew we needed new counter scales, but we didn't know exactly what capabilities, options, or configuration we should put in our store. Hess patiently worked with us through the process of discovering what our needs were and helped us put together a solution that fit our budget perfectly. Throughout setting up our system, installing the scales, and supporting us after install, the service from Hess has been top notch. I would wholeheartedly recommend them to anyone looking for new equipment!" — Nick Vorpagel, Lake Geneva Country Meats
Elevate your food processing equipment with Hess. Reach out to our team of experts and let us partner with you on your journey to success.
Food Processing Equipment Warranty Service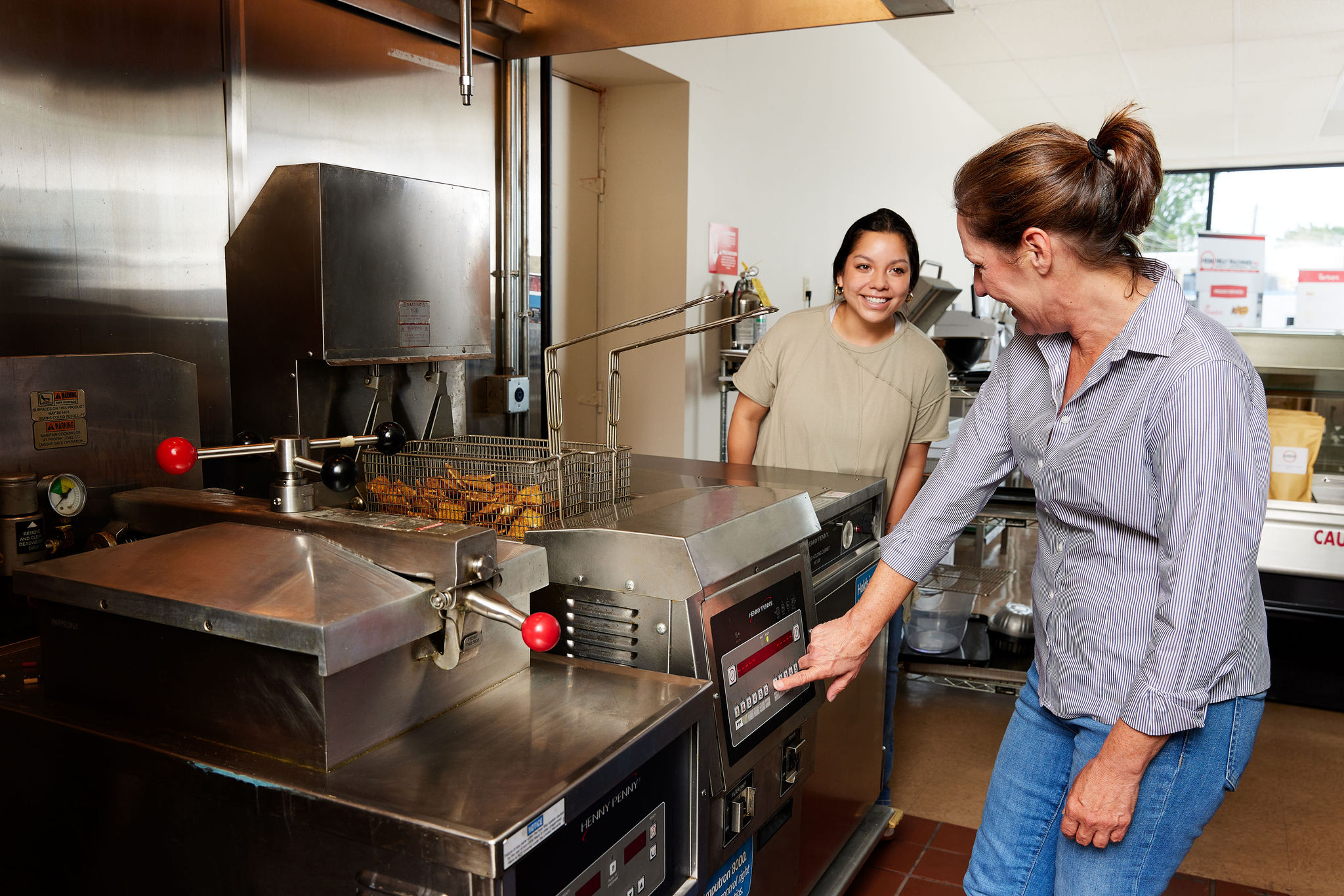 Hess provides food processing equipment warranty services, including Henny Penny equipment warranties, to minimize downtime and increase the lifecycle of your equipment. With Hess as your partner, you gain peace of mind knowing that your food processing equipment is backed by a team committed to your success. 
We also invite you to join our supply line discount program, which could potentially save you up to 20% on parts, supplies, and refills, including:
Vacuum packaging bags and filter pads

Thermal labels for scales

Oil extender, breading and seasoning

Fryer cleaner, knives and plates and brush kits

Parts and supplies for more than 15 name-brand product lines, including Mettler Toledo, Hollymatic, and Daniel's Food Equipment

… and much more!
Contact us today to learn more about how our warranty services in Missouri and Illinois can help ensure your equipment stays running in top shape.