COMMERCIAL FOOD EQUIPMENT SERVICE & REPAIR
Service you can trust for the food equipment you rely on.
OUR SERVICE TEAM HELPS YOU MAKE THE MOST OF YOUR EQUIPMENT
Service for commercial food equipment is necessary to keep your business in peak condition and your customers satisfied. When an essential piece of equipment breaks down, you need a food equipment repair team you know you can rely on — choose Hess as your commercial equipment service company.
Hess' factory-trained equipment repair experts can service a range of brands, and we know the best times to repair and replace. With a 96% first-time fix rate, we'll work hard to solve your commercial kitchen equipment issues with minimal hassle.
Contact Hess to learn more about what a supportive food retail service partnership can look like.
WHEN YOU WANT THE JOB DONE RIGHT, YOU CALL HESS
If your commercial kitchen equipment goes down, call Hess at 800-572-4728
You know better than anyone else how important efficiency is in a food retail environment. Broken or damaged commercial kitchen equipment isn't just inconvenient — it can bring business to a halt. That's why you want an equipment service team that understands how important your industrial kitchen equipment is and will prioritize you above everything else.
When you call Hess, you're calling a service and repair team near you to get the job done right and who will charge you fairly. Our St. Louis-based kitchen equipment repair team invoices you only for the hours we spend actively working.
We're experts when it comes to food service equipment repair. We know when we can fix a problem and when it's time to replace a machine. We would never waste your time or money repairing kitchen equipment that has aged past its prime, and we will help you explore solutions that fit your needs.
Building a partnership with Hess
Our priority is always our customer's long term wellbeing. We aren't a one-and-done commercial food equipment service provider. When you partner with Hess, an established service company who is factory trained on your equipment, you can expect…
With a food retail service partner like Hess, you'll know you have a partner with your best interests at heart when you contact us.
Testimonials
We've worked hard to earn the trust of our clients by providing excellent repair service across Missouri and Illinois. Here's what a few of them have to say about what a commercial food service partnership with us looks like:
"Throughout setting up our system, installing the scales, and supporting us after install, the service from Hess has been top notch." — Nick Vorpagel, Lake Geneva Country Meats
"From the start, we had a really great rapport with them. I was immediately impressed with their level of sales and services support." — Michele Maue, Dairy King
"This annual check-up is probably why we've had our machine for so long — it works just like it did when we first got it." — Norman Taylor, Chef At Busch Stadium St. Louis (Delaware North)
"Their preventative maintenance services keep my machines running for a long time, and when something does go wrong, they ensure I'm back up in no time." — Bob Snyder, Save-A-Lot

If you want a partner in commercial appliance repair who will always put your interests first, look no further than Hess for all your service and preventative maintenance needs. Reach out today for a free onsite evaluation.
OUR SERVICE GOES ABOVE AND BEYOND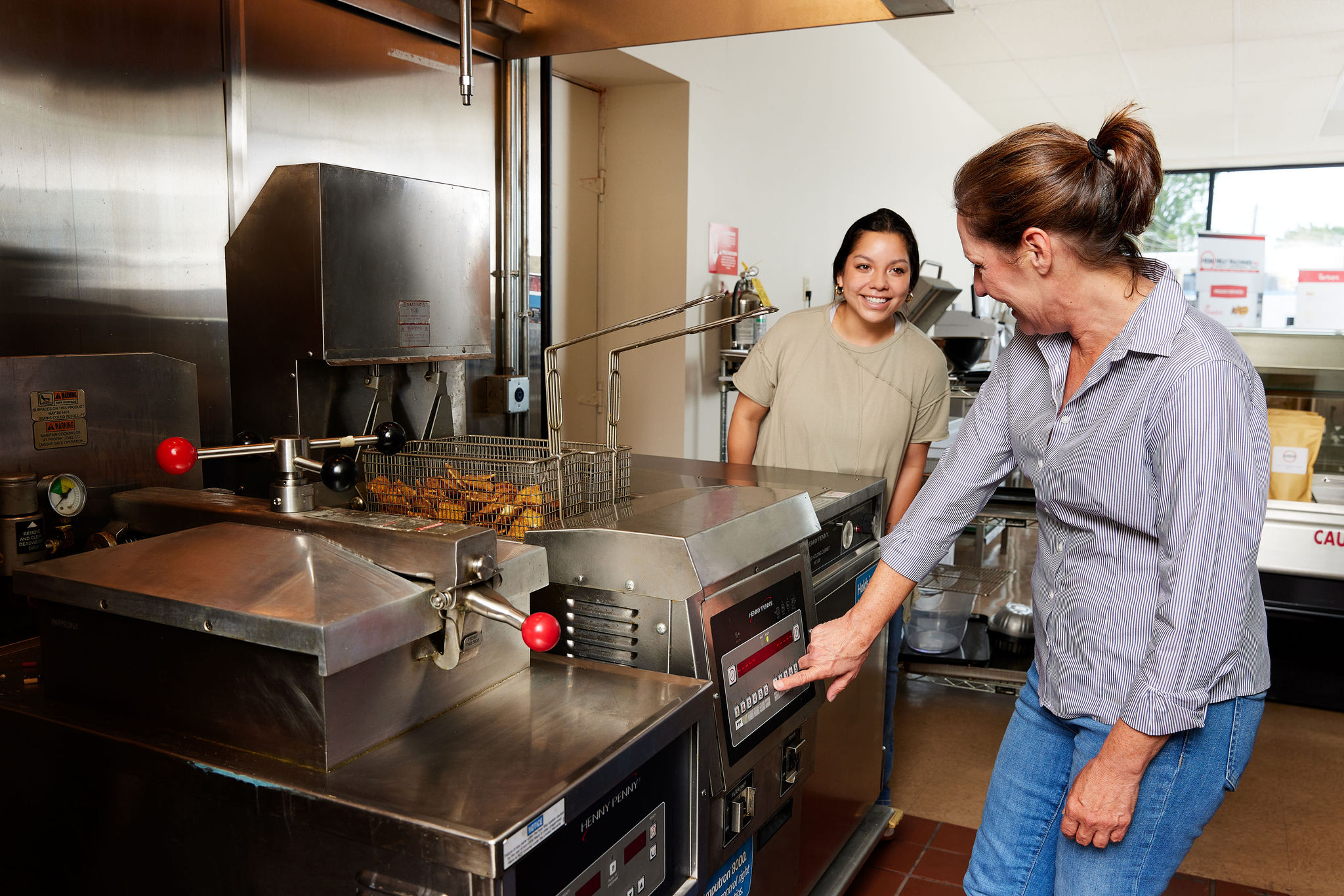 With Hess as your go-to contact for commercial equipment service and repair, we'll support you for the life of our partnership. Our 24/7 service guarantee means you will always have dependable technicians available to get you up and running as soon as possible.
If you join our supply line discount program, you could potentially save 20% on parts, supplies, and refills, including:
Deli slicer parts and automatic slicers

Meat packaging machines and supplies
Commercial meat saws and commercial digital scales
Hot food display cases
Parts and supplies for more than 15 name-brand product lines, including Henny Penny, Fri-Jado, and Hollymatic
… and much more!
Choose a food retail equipment service team who will help you thrive — choose Hess for a dependable partner.