The Grocerant: Are Grocery Stores the New Favorite Restaurant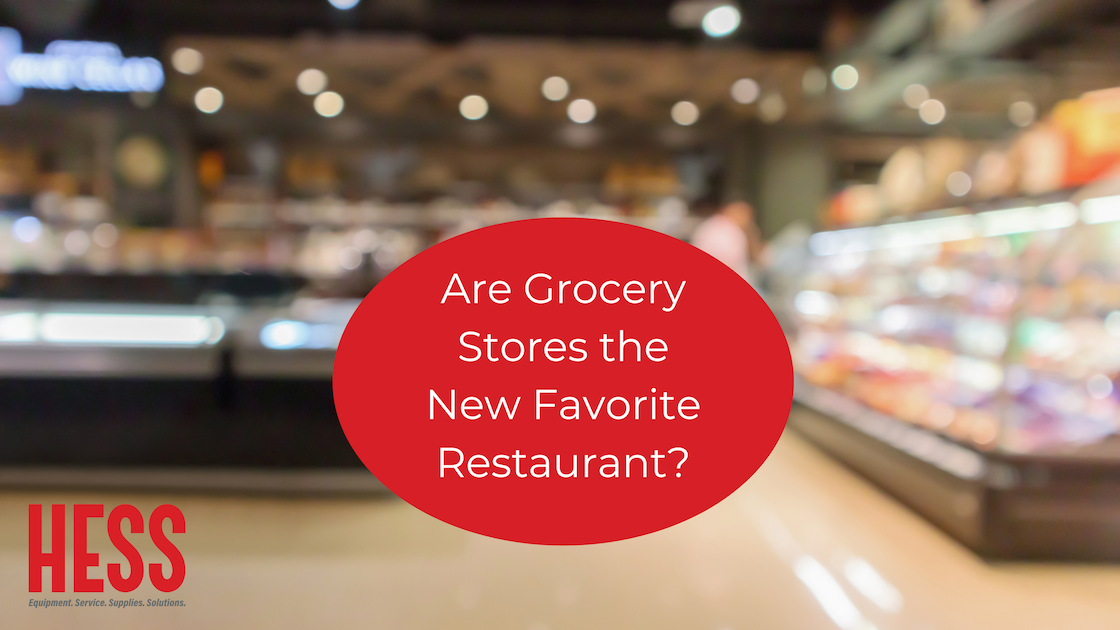 Inflation and escalating costs have made dining out increasingly prohibitive. Consumers are scaling back on last-minute lunches and nights out when what's in the fridge just doesn't sound good. Instead, they're seeking affordable, yet high quality, culinary experiences and they are searching for them at their local grocery store. 
Supermarkets across the Midwest and all over the U.S. are upping their game to meet the demand for delicious — and economical — meals. Basic grocery retailers are turning their stores into "a new culinary experience," with in-store dining options, an extensive list of prepared foods, and exclusive in-house brands. 
To deliver consistent results and cater to patrons' appetites, grocery retail stores need commercial-grade kitchen equipment to provide the satisfying hot meals patrons are looking for outside of a restaurant setting. Cue the rise of the grocerant.
Answering Consumer Needs
As restaurant prices soar, supermarkets equipped with commercial kitchen solutions are stepping in to fill a critical market gap, offering top-notch products at economical prices. 
Grocery can invest in high-performing food service equipment to keep costs within range. For example, a back meat room will want to have a wrapper that is efficient and robust, like the Mettler Toledo 880 Automatic Wrapper. It automates weighing, wrapping, and labeling to optimize backroom efficiency. 
A Feast of Prepared Foods
Gone are the days when supermarkets were merely about groceries. According to a recent Supermarket News Fresh Food Trends Survey, 65% of respondents plan to increase their prepared food offerings in the next year. 
If your grocery store is expanding its prepared food offerings, consider adding the Fri-Jado Auto Clean LDR to your food retail area, which can roast up to 32 5lb chickens in under an hour. Available in electric or gas, this Fri-Jado large deli rotisserie comes with an advanced auto-clean system to keep supermarket staff focused on what they do best — food preparation and customer service. 
Supermarkets are also investing in smokers and combi ovens for taste quality comparable to what customers would find at restaurants. Utilizing commercial equipment like fryers and combi ovens allows stores to offer a range of gourmet items — salads, pizzas, rotisserie chickens, wings, cold and hot sandwiches, pre-cooked veggies, and more.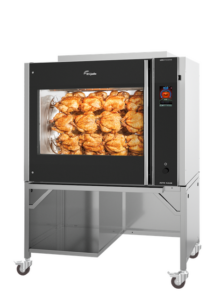 Enhanced In-Store Experience
Once the foods are prepared in-house, stores will need a way to display these to customers. Choosing the right display cases is important to keep your food's quality and taste preserved. Top picks can include: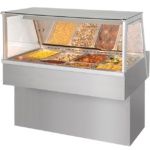 Fri-Jado's MTT Table Top Display


Offering precise performance across a variety of food types, this equipment ensures flavors and textures are perfectly preserved. Its patented Hot Blanket technology extends shelf life while saving up to 50% in energy costs. The transparent design allows for prime merchandising, catching the customer's eye from every angle.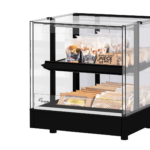 Fri-Jado Space Saver


For stores where space is a premium, this equipment is a game-changer. It combines a high-performance rotisserie and a two-level heated merchandiser in a compact design. Expand hot food offerings without impacting floor space!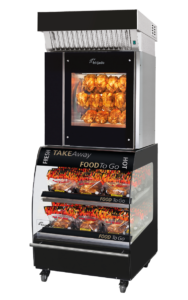 Grocerants: Where You'll Find Your Next Best Meal
By investing in advanced food preparation and display technologies, supermarkets are not only enhancing the quality of their offerings but also enriching the customer experience. The result is a compelling blend of culinary excellence and affordability, making supermarkets the new frontrunners in the food industry.
A strategic re-evaluation of the traditional dining model is essential for stakeholders looking to adapt to these changing times. Partnering with industry experts, like Hess, can offer valuable insights into optimizing food retail operations and equipment selection. The goal is to transform your store into a hub of quality, convenience, and affordability. 
Are you ready to meet your consumers' desire for high-quality, affordable meals in your grocery retail store? Are you ready to embrace a grocerant business model? Contact Hess today for a free consultation.