The 3 Secret Ingredients to Lasting Partnerships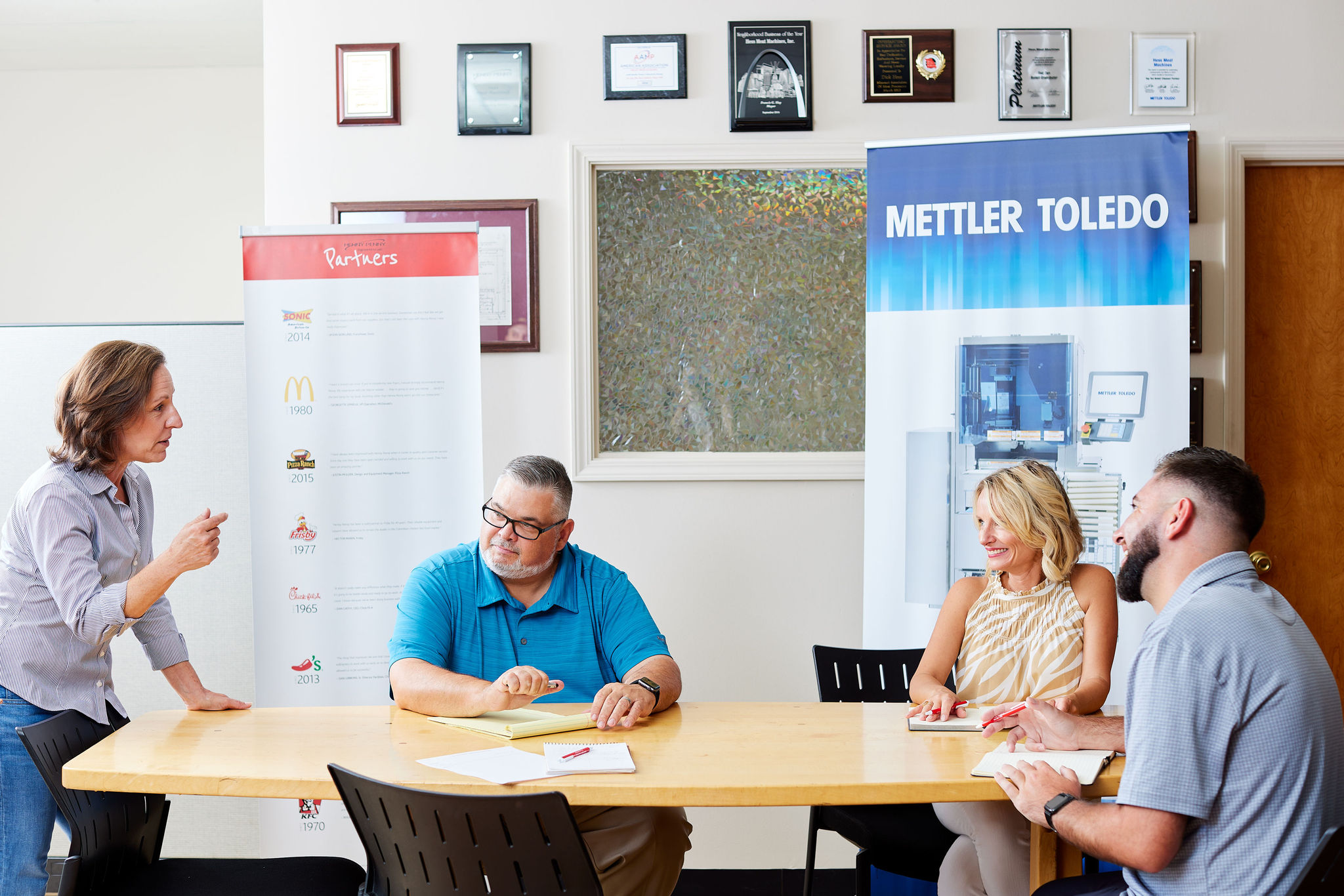 Building lasting partnerships is essential to many businesses and their success. However, not every business succeeds in this endeavor. Many end up with a bow tie shaped partnership — a partnership fundamentally limited at its joining point, keeping both businesses from fully realizing the relationship's potential. 
What does it take to unknot this bow tie and create supportive partnerships? At Hess Meat Machines, we have honed the secret ingredients to building a lasting relationship with our food service partners. 
Discover Hess' key traits of a true partnership. 
1. Clearly Defined Goals
Like a house, a business relationship needs to be built on a sturdy foundation. Each partner must make sure their priorities are aligned.  Whether you're looking to solve a problem, to expedite a process, or to extract maximum efficiency, a partnership needs to start with a clearly defined purpose. Hess' years of experience means that we know how and why issues happen in a business. This allows us to quickly identify problems and create solutions for you, your business, and any partners you may have. 
With a clearly defined goal, both partners are equally invested in their shared success, sparking the motivation needed to nurture the relationship for years to come. 
2. Communication and Trust
Maintaining a relationship requires care and attention at every step. Even businesses who have been partners for years can find their relationship weakening. A recent McKinsey study found 38% of managers interviewed believed a lack of trust and communication could be the reason a partnership fails. 
With Hess' consulting services, you receive a partner with years of industry knowledge to help make the right decisions for your company. We get on the same page as you from the start — to find out where you are, where you want to go, and plan how to get there. 
By ensuring both partners remain on the same page about why they are working together and the direction they are going, you can keep your relationship strong for years to come. 
3. The Hess Way
At Hess, we're no strangers to long-lasting partnerships. For almost three decades, we've worked with Bob Snyder, owner of four Save-a-Lot stores in the St. Louis area. Bob sees his relationship with Hess as one of integrity and trust. Over the years, Hess has been there to support Bob in his times of need — loaning out machines when one of Bob's breaks, offering flexible payment plans and quick equipment recommendations, and always prioritizing long-term relationship building over a quick sale. 
"They care about my business and give me information to help propel it forward," Bob said. "That's how I define a true partner." 
If you're looking for a lasting food service industry partner,  look no further than Hess. Ready to unknot an existing partnership and discover the best way for your business to thrive? Contact us today!