Navigate Seasonal Shifts in Food Service by Preparing Now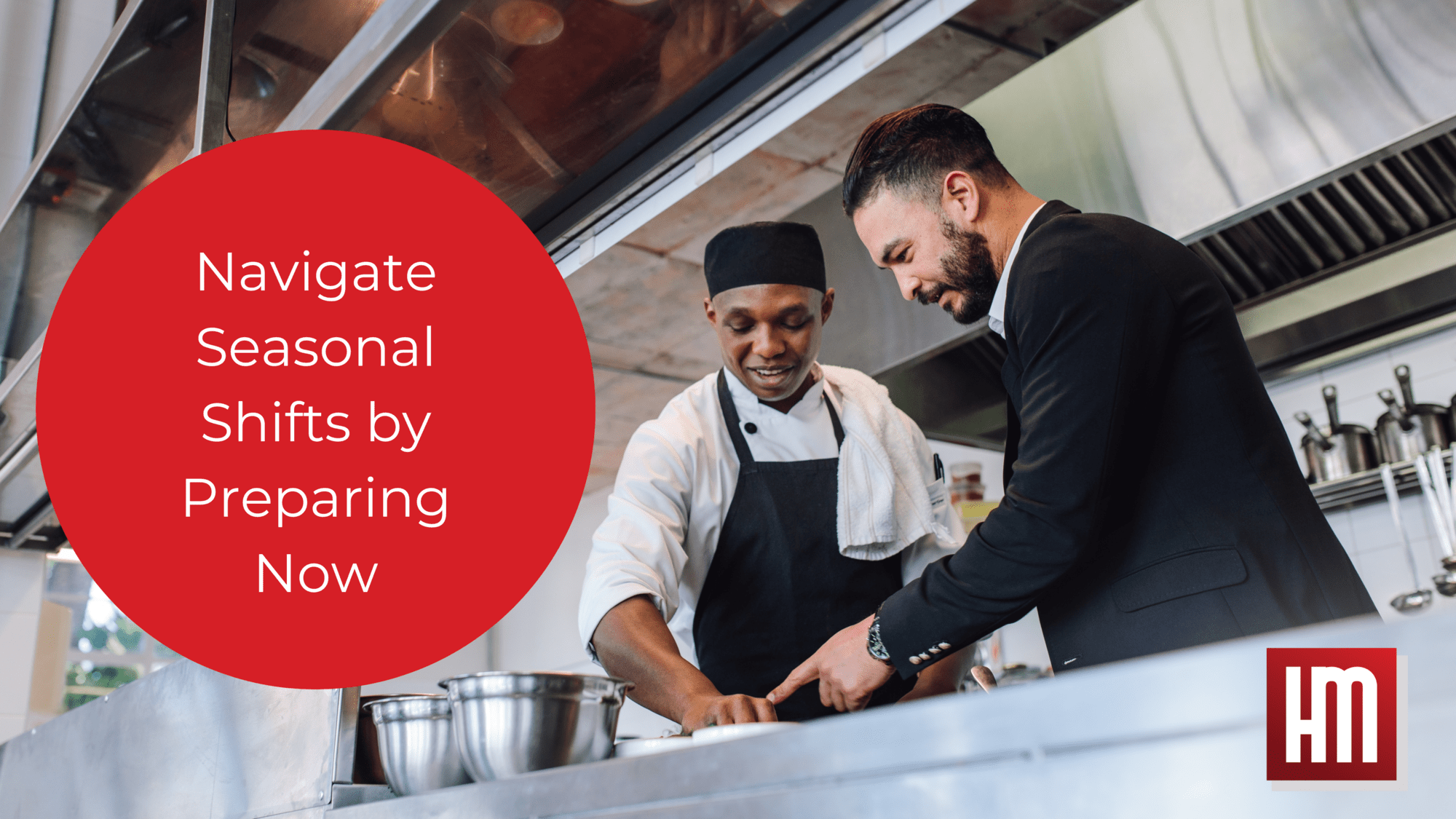 As summer rapidly approaches, many in the food service industry are gearing up for their busiest season. Warm weather means increased travel with tourists looking to dine at new locales. It also means people getting out to explore their own city. While increased traffic is great for profits, it can also put a strain on production. 
By anticipating the ups and downs of the seasons, you can be proactive and help protect your food service business. Take steps now to get your back of house machinery and equipment in order so you can make the most of your supplies and have a smooth sailing summer season.
      1. Automate processes to save time and resources
The number one way to increase output and efficiency is through automation. You can save on time and manpower by investing in commercial kitchen equipment that does the work for you, allowing you to focus your resources in places requiring an eye for detail. 
The right commercial kitchen machinery can assist with your preparation processes, as is the case with the Gesame Burger Machine MH Super 114, which portions and shapes burger meat automatically. You can also rely on equipment to store and package food for later use — with a machine like the Mettler-Toledo 880 Automatic Wrapper, you don't need to worry about weighing, wrapping, and labeling food by hand. Automation can even help in cleaning and sanitization, as seen with the Fri-jado TDR Auto-Clean Rotisserie. 
If your commercial kitchen is primarily operating manually, there's opportunity for you to become more efficient. Automatic equipment can keep pace during busy periods and remains a steady resource when business slows. 
      2. Get smart about food service equipment to get more from it
Time isn't the only precious resource when your business has high volume — making sure you aren't running short on supplies is equally important to keeping customers happy. 
Get the most out of your food service equipment by knowing the most about it. This could mean using equipment which collects data on your usage, allowing you to make informed decisions. Save money on supplies and decrease shrink with equipment like the Henny Penny F5 Fryer, which intuitively tracks filter and oil usage, or the Flex Fusion Combi-Oven, which will automatically adjust for heat and humidity so every meal comes out perfectly cooked, while the CombiDoctor app provides tips and diagnostics.
Even without new kitchen machinery, you can still learn more about your equipment and processes through training. Great commercial food equipment and great workers must work in harmony to optimize results. Consistent training helps keep your team members up-to-date with new and existing equipment solutions — with remote modules or in-person training by the Hess team, you can rest assured you're getting the most out of your investments. 
      3. Save on costs by reducing food shrink
Finally, you can maximize your profits during a busy season by keeping your bottom line low. Reduce redundant spending by keeping products fresher for longer and eliminating food waste. 
By using vacuum sealing technology, you can ensure ingredients are fit for long-term storage. Sipromac offers floor models as well as tabletop equipment for small operations so you can be prepared no matter your level of food output. 
Smart food preparation equipment which monitors oil usage can prevent oil waste, as can high-quality filter pads and Henny Penny Prime Filter Powder, which reduces the frequency of oil replacement by up to 50%. And with Henny Penny Heated Holding Cabinets, you can keep prepared food fresher for longer. 
Learn how your business can get ahead
Every food service business is different. For a plan customized for your business, contact Hess to speak with a commercial kitchen consultant on which of these solutions will work best for you. Hess can help you utilize commercial food equipment technology and automation to be ready for high-traffic seasons by keeping your equipment in top condition and your staff prepared — call 800-572-4728 or email today!